Workshops and friendly aperitifs
Regularly, themed workshops to discover or perfect your skills in a new discipline.
Duration : 1h30 – 25.-/person
To book your spot :
1. Go to the Prices page to buy "DISCOVERY WORKSHOP"
(If you want to come with a guest, choose "Stage découverte 2 personnes" on the online store)
2. Book your preferred workshop on the Booking page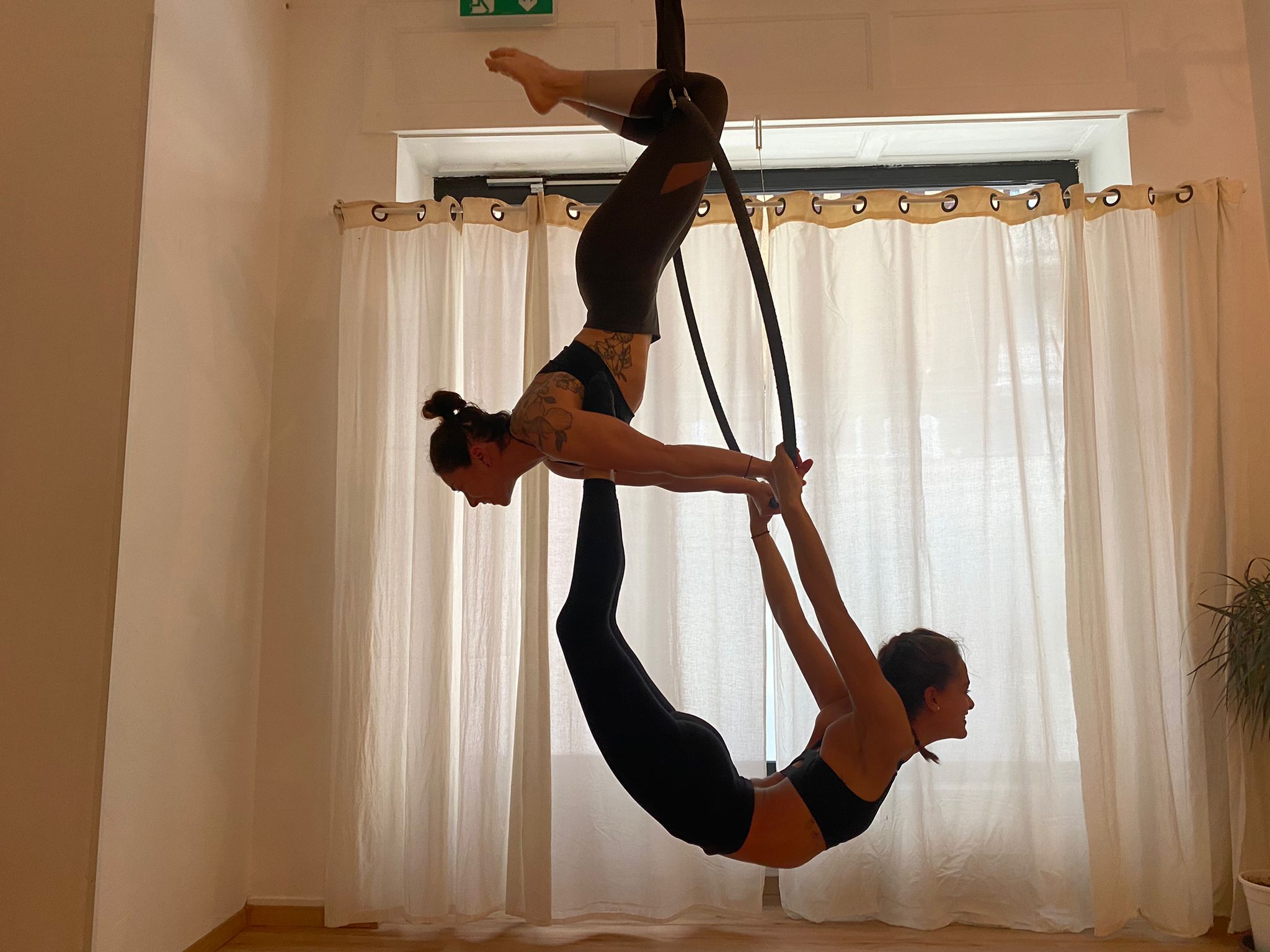 HOOP DUO CHOREO - Saturday, 15 Octobre
Have you already done a few hoop lessons and want to put to music what you learn each week in class? Our duo of Chloé(s) has prepared a duo hoop choreography for you for 1h30 of sharing, dancing and fun!
You don't have a pair? No problem, we will compose the duets on site if necessary!
Prerequisites: minimum 3 hoop lessons
Price: 25.-/person
Location : Adhesive Studio
Booking : online (see explanations to the top of the page)