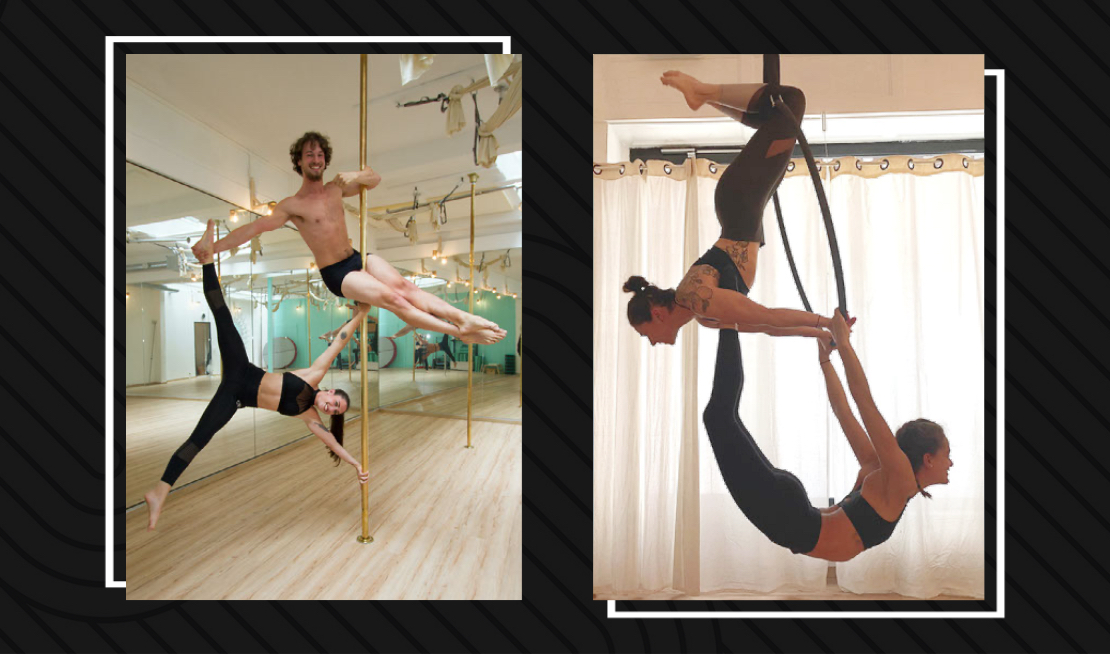 SPECIAL CHORE DUO - Saturday, November 27
Special Duo evening with two workshops in parallel, one on pole, the other on hoop, because alone it's already great, but together it's even more fun!
The goal? Discover figures for two and then set them to music in two choreographies created especially by your teachers: Sarah & Marine for the pole, Chloé & Emilie for the hoop.
– NIVEAU RECQUIS –
Pole choré duo :
One minimum Deb1 + one minimum Deb2 per duo
Cerceau choré duo :
At lest 3 classes of hoop
– INFOS PRATIQUES –
Hourly : 6:00-7:30 PM (+ aperitif)
Place : Adhesive Studio
Booking : onligne (see explanations at the top of the page)