Workshops and friendly aperitifs
Regularly, themed workshops to discover or perfect your skills in a new discipline.
Duration : 1h30 – 25.-/person
To book your spot :
1. Go to the Prices page to buy "DISCOVERY WORKSHOP"
(If you want to come with a guest, choose "Stage découverte 2 personnes" on the online store)
2. Book your preferred workshop on the Booking page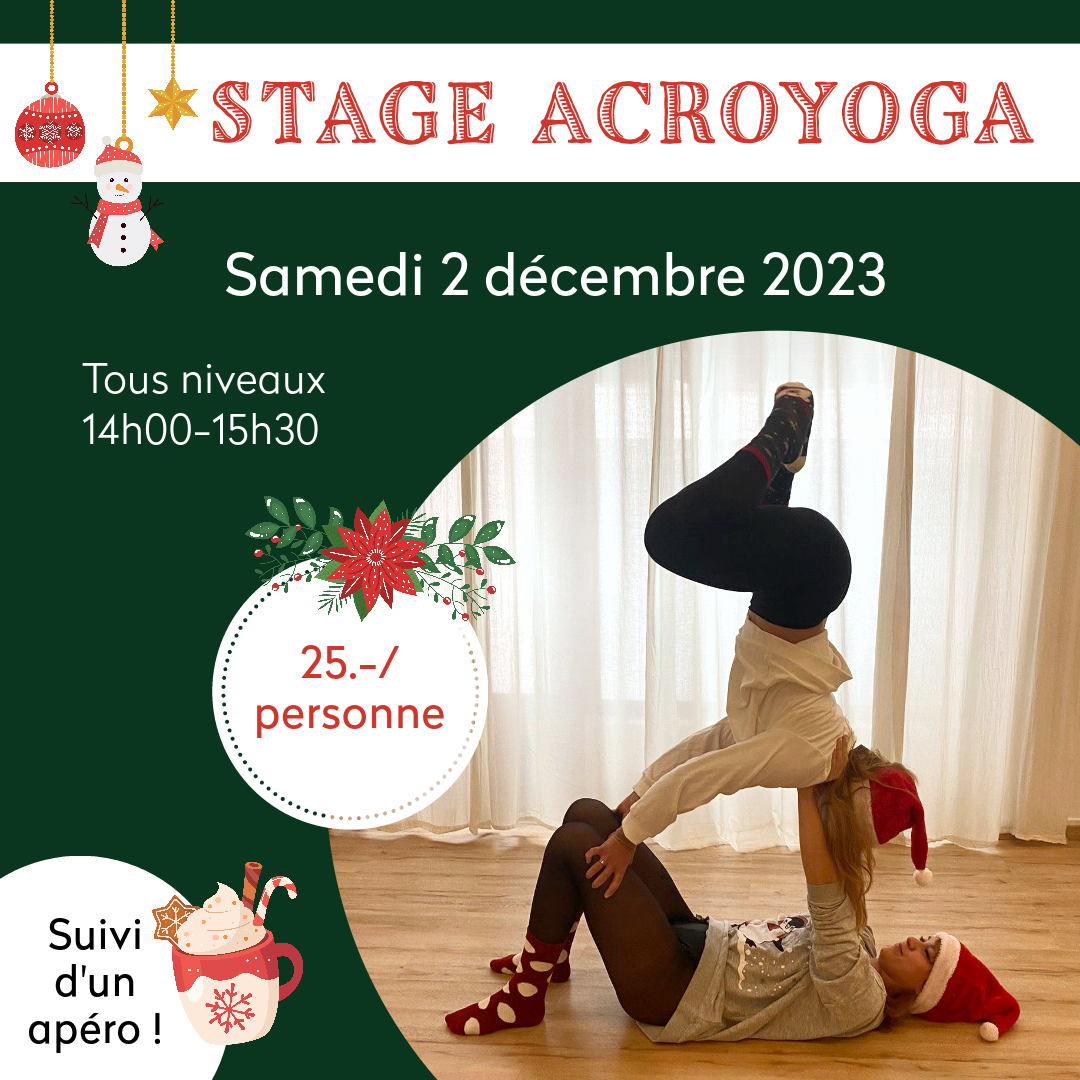 CHRISTMAS ACROYOGA - Saturday, December 2
If you like acrobatics, challenges, aerobatics or just taking on crazy and fun challenges, you are welcome! Take your best friend, your sweetheart, your family or even come alone, we'll take care of making you spend a moment full of good humor with your head up or your head up down !
Pre-request :None, initiates and beginners welcome!
Price : 25.-/person
Place : Adhesive Studio
Booking : online (see explanations at the top of the page)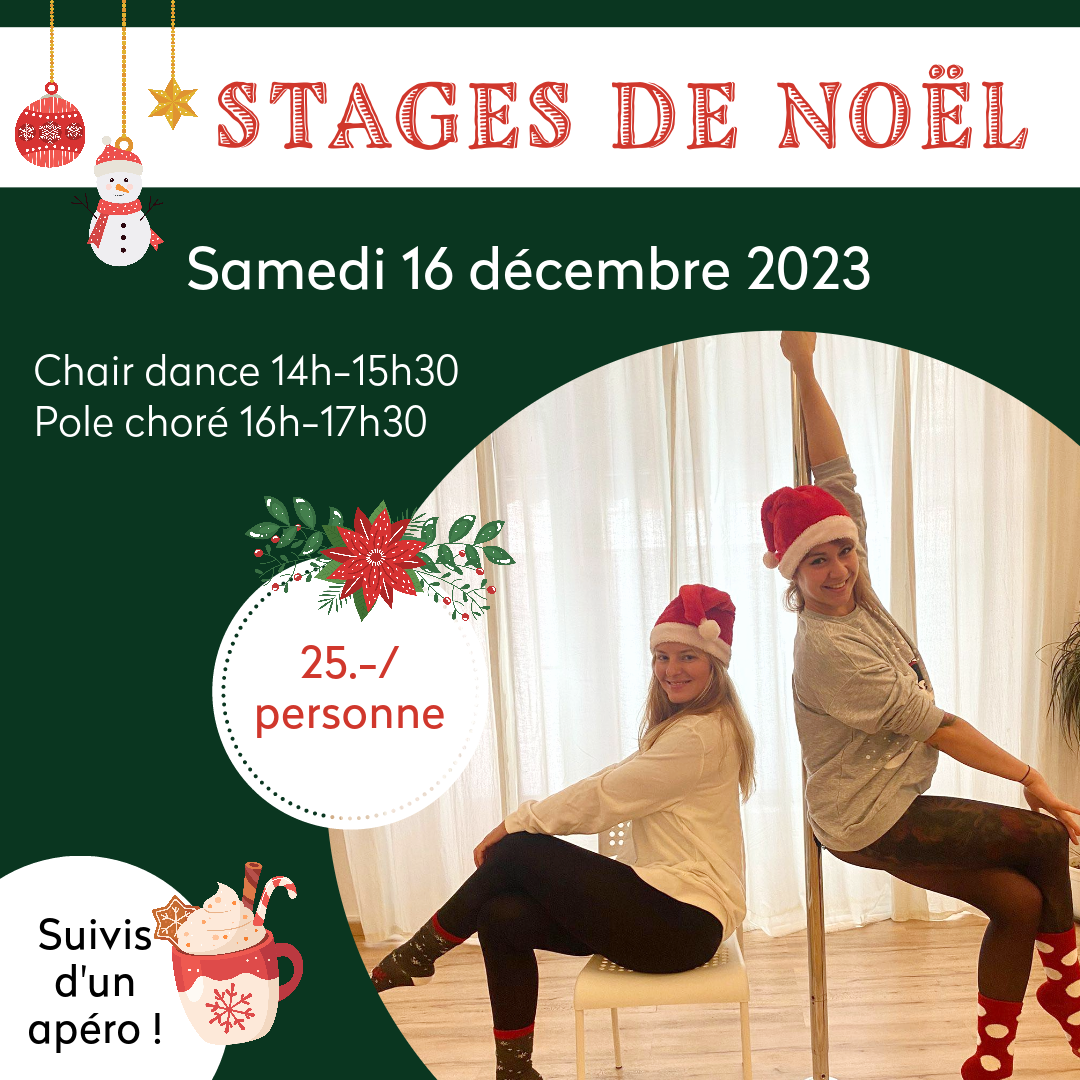 CHRISTMAS WORKSHOPS - Saturday December, 16
CHRISTMAS POLE CHORE :
Equip yourself with your best pole outfit and your most kitsch Christmas accessories and come dance with Cintia to a fun Christmas choreography!
Prerequisites: minimum Beginner 1 level
CHAIR DANCE CHRISTMAS CHORE :
Put on your prettiest heels (or socks), your knee pads, your glitter and your Christmas hat and come do acrobatics with Marine in a special Christmas flesh dance routine!
Prerequisites: none, open to all!
Price : 25.-/person/workshop
Place : Adhesive Studio
Booking : online (see explanations at the top of the page)