Workshops and friendly aperitifs
Regularly, themed workshops to discover or perfect your skills in a new discipline.
Duration : 1h30 – 25.-/person
To book your spot :
1. Go to the Prices page to buy "DISCOVERY WORKSHOP"
(If you want to come with a guest, choose "Stage découverte 2 personnes" on the online store)
2. Book your preferred workshop on the Booking page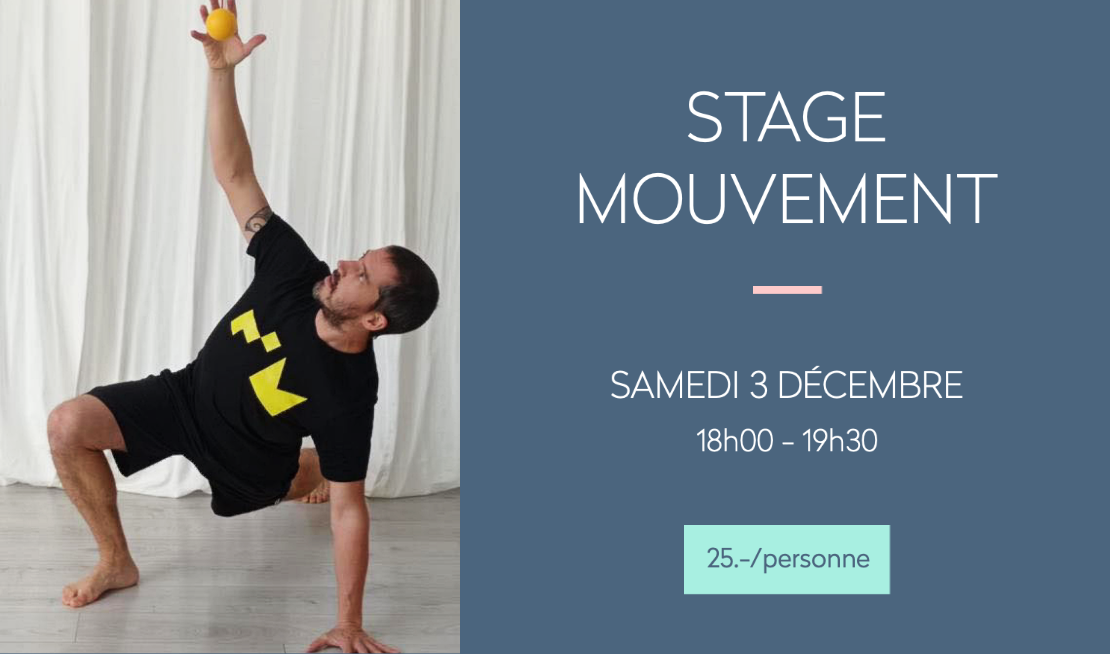 MOVEMENT WORKSHOP - Saturday, 3 December at 06.00 pm
During this workshop, your capacities for adaptation and improvisation will be solicited in a variable and unforeseen context in order to get out of protocols and habits of movement.
The interaction with the partners makes it possible to discover different colors and flavors which will enrich your library and your body vocabulary.
The workshop is open to all interested and curious people!
The intensity will be adapted according to your needs. We are eternal beginners and by sharing we will be able to study and understand how we work!
Prerequisites: None !
Price: 25.-/person
Location : Adhesive Studio
Booking : online (see explanations to the top of the page)