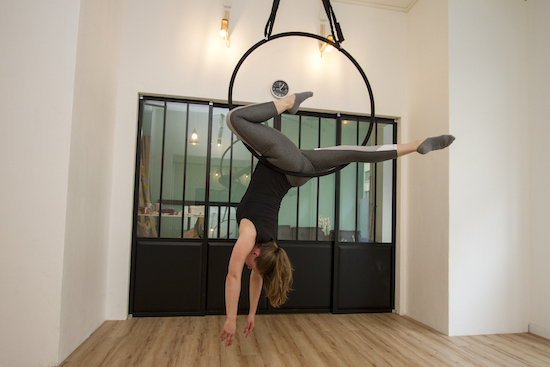 More info
Learn acrobatic figures on a suspended hoop. Originally a circus activity, now everyone can enjoy this class which will improve your strength, flexibility and balance.
Prerequisites : none, accessible to all levels !
What to wear : Leggings or sports pants, bra or T-shirt.
Open Studio : No teacher ! You are alone with your hoop and you train freely !